Hard cover Book Printing for self-publishing poets and writers or hard cover book binding for your own printed pages


Guest Register plus monthly poetry contests and interesting tidbits.Next page:


SALE!
Order Prior Hard Cover anthologies
Exquisitely illustrated with famous vintage
art.

Please Click here and read some prior winners before you enter your poetry! Great Poets Of Our Time Awards

Illustrated Great Poets Continued


Poetry Contest - winners' poems from Notable American Poets Anthology


Poetry Contests - List of All Winners' Names from all J. Mark Press anthologies.

Poetry Contest
Winning Poems of
these books:
Helping Hand, Bright Horizon, Sunlit Path.


J. Mark Press Prize-winning
published poets
of 2000.

VISIT OUR "POETRY WORKSHOP"
How To sound like a seasoned pro.
[workshop 2]


J. Mark Press
"Poet of The Year"
Sean Young
we'd like you to read this page to understand fresh imagery and poetic language.

How to become a Famous Poet... Article
"Promoting Yourself"
See some examples of excellent poetry samples from our editor:
"A Backpack of Milestones" by Barbara Morris Fischer Binstock


Click to see our


Soothing, rotating Lighted
Fake Fish Tank Aquariums
For decor, pleasure, romance, nightlights, health, and exciting unique gifts.

This web site is Sponsored by J. Mark Products
Burner Covers
Canisters
Coasters
Cookie Jars
Cutting Boards
Mugs
Pitchers
Placemats
Salt/Pepper Shakers
Spice Racks
Trivets
Wall Clocks
Wind Chimes
Drawer Pulls

J. Mark Kitchen Decor
Apple
Cows
Fat Chef
Frog
Fruit
Grapes
Lighthouses
Magnolias
Palm Tree
Pineapple
Roosters
Strawberry
Sunflower


Cutlery
Rada Knives
Forschner Knives
Pro Chef Knives
Kitchen Scissors
Restaurant Flatware

Novelties
Marionettes
Sand Pictures
Umbrella Hats
Fake Fish Tank Aquariums
Moving Waterfall Pictures
Dream Catchers
Native Americana
Southwestern Gifts

Policies
Deadlines
Feedback
Home
We conduct ongoing poetry contests online - We are publishers of hard cover poetry books and anthologies - printers of Hard Covered Books for Self-publishing Poets and writers own already printed pages- Christian Poetry - Inspirational - Traditional poetry - genealogies Hard cover binding of Author's Chapbooks. In addition we publish current poetry contest winners on their own web pages. This page is WorldPoetryShowcase.com This is the home page of www.JMarkPress.com poets' web site.
Barbara (Morris-Fischer) Binstock, Editor/Publisher. Please add it to your favorites so you can return in a click.
We're also publishers of hard cover books for your own printed pages for self-publishing poets and authors of fiction, non-fiction, and genealogies (for over 40 years.) Hard cover Book Printing, for self-publishing poets and writers, or hard cover book binding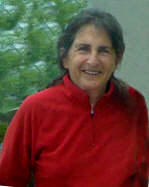 Click This cover scene - our most recently published:
"Great Poets of the 21st Century"

Use
click back arrow to return here.

If there's a poet living in your soul, stop, don't go away.

In this poetry contest winning poems are accepted for publication in gorgeous hard cover books.

Our ongoing FREE poetry contest is now collecting entries of sincere, skillfully written poetry
to publish in our next beautifully illustrated hard cover poetry anthology. . . J. Mark Press is a haven for sincere poets.
But to win acceptance, following our guidelines is mandatory. We don't publish anyone who puts words on paper.

We love to help turn aspiring poets into the best they are capable of being by not tolerating laziness or bad habits.
YOU KNOW whether you put in a line out of impatience or deep thought. We will know when we read it!!
We publish only sincere expressions of poetry that touch the senses, that exemplify genuine concern for
metaphor, dissonance, rhythm, meter and inventive use of rhyme. The qualities that identify with and delight the reader
and cause J. Mark hard cover poetry anthologies to be re-read time and again.

"Poetry to Treasure"
Think about great lines you've heard that you wish you had written.
Try to write something that makes people wish they'd said that.
Everyone has an "if" or two. This should help your abstract thinking,
and lift you out of the here and now. Think about the if's... the possibilities
"If" you could change something past or future.
If it had... If it hadn't... If only it were...
If you could tell someone...
PLEASE DON'T SAY, "what if" repeatedly in your lines.

We publish genuine, stimulating literary works, not fat volumes of words,
where anything of real merit gets buried.



To get on our stage, you need to say something significant, poignant,
memorable. You need to read some of the poetry on this web site
first. It will show if you didn't, and you may be banned from future entry.

When J. Mark Press says Poetry means a sincere attempt at traditional, artistic use
of the English language, not your way to lash out at an ex-lover, or wallow in misery or
self-pity. Don't ask questions, give answers.


About Prizes in our new FREE poetry contest...

If published, your poetry that was accepted for potential publishing in our next anthology will also be considered
for prizes in our free annual poetry contest.

There is a 1st ($100), 2nd ($50) and 3rd ($25) place poetry contest award, which will be announced
60 days after publication, based on votes by all included published poets. In this way you know
your contribution was read.


Hurry! Enter Our Free Poetry Contest.
It's brand new...

We're now considering poetry
for our upcoming exquisite hard-cover
anthology: "Poetry to Treasure"

We can only consider poems 16 lines or less, submitted online, one poem per poet.
When a book is filled with Winning poems, it is ready to print.
Winning poets and their poems will be announced on our
"contest winners page."

They will be eligible for publication in
"Poetry to Treasure"


Now you can achieve meaningful publication that you'll be proud of, in the most beautiful and respected hard cover poetry anthologies in the world today.

Best of all you'll get a large audience for your writing.
J. Mark Press Poetry anthologies are copyrighted. You own all rights to your poem.

J. Mark Press Poetry anthologies are listed in Books In Print and can be accessed by every bookstore and library in the world and read in schools, public and academic libraries, and by 100's of poets, their families and friends.

You can win your own web page on this heavily visited top-ranking web site.

You can use your page to sell your books, tapes, keepsakes, etc.
and to receive email right from your page if you have an email address.

You'll have your own address: www.worldtv3.com/YourName.htm

How to enter poetry for publication
to J. Mark Press Poetry Publishers Contest
Please Pay Attention
Our Entry Method Has changed

To achieve publication by J. Mark Press you MUST READ
and follow our guidelines below.

J. Mark Press is a haven for sincere poets.

We love to help turn aspiring poets into the best they are capable of being by not tolerating laziness or
bad habits. YOU KNOW whether you put in a line out of impatience or deep thought. We will know when
we read it!!

If you are not attempting to delight our readers, don't step onto our stage.
if you've read classic poetry and worked at skillful use of the English language,
it shows!


We made it easy to educate yourself about poetry. Below you can click onto fine examples in all
styles of excellent poetry by our editor and our award-winning poets.

Learn how to express yourself poetically before you send anything here.

If you disrespect our simple guidelines, or if you've hardly read
great classic poetry, and don't care to read poetry by your peers,
please don't enter! You are not ready for J. Mark press.

If you don't read poetry by other poets, please do not ask them
to read yours. You are not a poet yet.




What To Expect If Your Poetry is
Published in a J. Mark Press Anthology.


J. Mark Press hard cover books are exquisitely illustrated with striking
full-color art laminated on hard cover, (a "dust jacket" effect.)
Plus rare archival art throughout.
click a picture. click back arrow to return here.


Every 2nd page in our last 5 anthologies is a full-page poem...
illustrated with rare archival art. Poets are able to buy this inexpensive
illustrated full page enhancement if their poem is accepted.

J. Mark Press Anthologies are sensibly sized and affordably priced.

J. Mark Press Anthologies are copyrighted. You own all rights to your published poem. We publish only messages you're going to be glad you had the opportunity to read, and be proud to share.


Poets selected by J. Mark Press Poetry Publishers are published in our gorgeous hard cover books, (lavished with full page "museum" art), followed by many cash or other prizes voted for by the included poets.


We don't bury your
creation in 1,000 poems
just to sell worthless books to 1,000's of novices who
want to see their
poem printed.


Since 1963 J. Mark Press is respected
for high literary standards.


We have an 1-poem acceptance limit to publish many deserving poets
without burying their message in "too many to read."

We enable "accepted" poets to pay a small fee to add any of their particularly
significant poems to the book on an illustrated full page prior to publishing.


We publish only stirring, memorable poetry that calls you back again.
If you aren't familiar with a broad range of enchanting classic poetry,
read it! Read our winners. Evaluate how yours compares before you send it here.

Don't send to us because you think you might have written a poem, or someone said "you ought to try to get published." Send because you know it should be in our books.